FLORA ROBSON D.B.E 1902 - 1984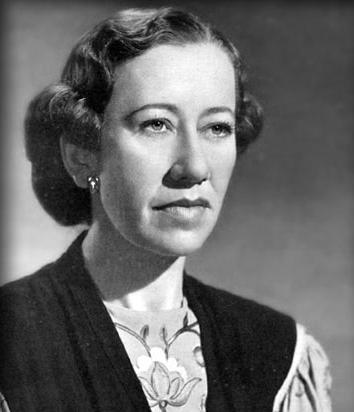 Flora Robson was a great British character actress who played dramatic roles in long life which began in South Shields in Durham 1902. She made her stage debut at the age of 5 then as a teenager attended the Royal Academy of Dramatic Art in London where she won a bronze medal in 1921.
At this time she had some doubts about her career as an actress and for a short time worked as a Social worker in East London. However she soon returned to acting and played in theatres in England and America as well as appearing in many Hollywood and English films. She is particularly remembered for her portrayal of Queen Elizabeth in the 1937 film Fire Over England with Laurence Olivier and Vivien Leigh and again in The Sea Hawk with Errol Flynn in 1940. She also played the Empress Elizabeth of Russia in Catherine the Great, 1934, with Douglas Fairbanks Jun. and the Mother Superior in Black Narcissus 1947 - now a cult film !
Flora Robson was awarded the D.B.E in 1960 and lived in Brighton for many years at 7 Wykeham Terrace. There is a Brown Plaque.