ANNA NEAGLE D.B.E 1904 - 1986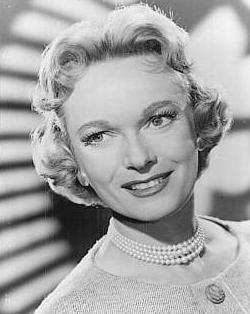 Anna Neagle achieved Star Status in Britain in the 1940s. She began her stage and film career as a young blonde ingenue - but later in life she achieved her greatest popularity playing strong and powerful women from history. These films remain as classics today and are frequently seen on TV. She was much loved by the British film-going public, and was always the "British Woman Star." She did not ever make a film in Hollywood.
She played Nell Gwyn, Queen Victoria, Nurse Edith Cavell (shot as a spy in Belgium in 1914,) Odette (the English spy captured in France and tortured by the Nazis in WW2,) Florence Nightingale in The Lady with the Lamp, and the flyer Amy Johnson who died on active service in 1943 in "They Flew Alone".
Anna Neagle was born Florence Marjorie Robertson in London in 1904 and began her career as a dancer in 1917 working her way up through the chorus line to the West End production "Stand up and Sing" with Jack Buchannan in 1931 . She met the producer Herbert Wilcox who shaped her career into stardom and they were together for many years marrying in 1943. During the war she entertained the troops as well as making successful films.
Anna Neagle retired from the screen in 1958 but when Herbert Wilcox was made bankrupt she returned to the stage in "Charlie Girl" in 1965 and was a great success in its 6 year run as Lady Hadwell. She was awarded the D.B.E in 1969 and lived with her husband at 18 Lewes Crescent in Brighton.