AMY SEDGWICK 1830 - 1897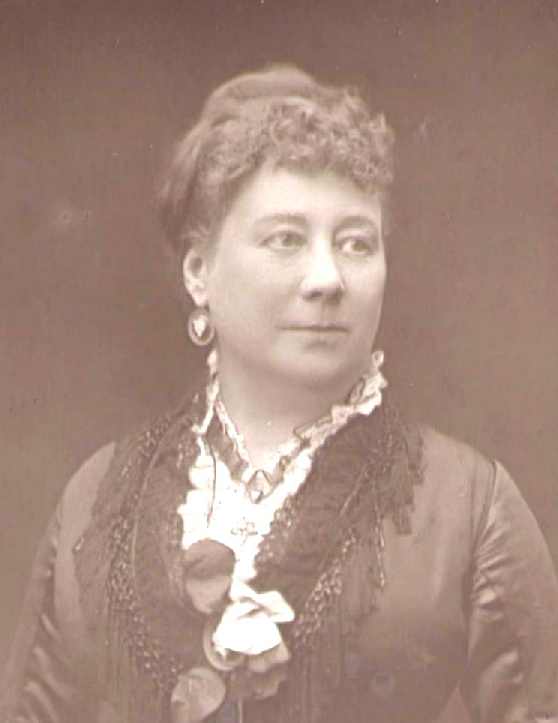 Amy Sedgwick was a well known actress who made her debut in August 1853 at Richmond Green Theatre. She was born in Bristol first appearing at the Haymarket Theatre in London in 1857 and became a very popular local actress at the Theatre Royal in Brighton, being known as "The Queen of Comedy." She lived at Clare House, 28 Holland Road and then moved to Bank Lodge, 1 Western Place now 64 Western Road. She was married three times; firstly on October 16th 1858 in St. Michael's Church Southwick to Dr William. B. Parkes the brother of the incumbent vicar ! But Dr Parkes died in 1863 and she gave up the stage, however returning after 2 years and being favoured by Queen Victoria for her dramatic readings. She was married again on 27th May 1873 at St. Andrews Church in Hove to Mr. Charles Pemberton a Liverpool solicitor and as before then retired from the stage.
A silk programme hanging on the wall of the stalls foyer at the Theatre Royal, Brighton, proclaims:
"Miss Amy Sedgwick for 6 special performances commencing Monday March 3rd (1873.) Being her farewell appearances in Brighton prior to her retirement from the stage"
However this husband only lived 2 years so yet again she returned to the stage ! After yet a third marriage to one Charles Goostry in August 1878 she left the stage altogether, but continued to give dramatic recitals at Concerts and At Homes until her death. Her rendition of "The Charge of the Light Brigade" (with accompanying trumpet by Mr. Martin Lanfried who had actually been at the Battle of Balaclava) was always particularly popular. She enjoyed a happy semi-retirement becoming a talented amateur painter and a popular and well known supporter of fundraising activities in Brighton and Hove.
In 1893 she moved to Hill View in Haywards Heath. On her 66th birthday in 1896 she gave a Dramatic Recital at the Dome; she died a year later at her home in Haywards Heath in 1897. Older woman, wide full face with close set eyes. Pleasant and warm looking. Fine dress with a lace collar and artificial flowers. very classic 1890s photo.